Google's products Gmail, Google Drive and Meet and several other online services have stopped working on Thursday across the world including in India. The tech giant issued a short statement confirming the disruption. Thousands of users, mostly in India, parts of the U.S., Australia, Japan, and Malaysia reported that they were unable to access the Google services.
Google's statement said that it was aware its users were having problems and was working to understand the cause of the outage. "We are investigating reports of an issue with Gmail. We will provide more information shortly," read the statement on Google Apps status page.
According to, DownDetector, a portal that tracks outages showed 62 percent people facing problems with attachments and 25 percent reporting issues with log-ins. Users are also complaining about issues connecting to some of the G Suite services like Google Drive, Google Doc. But most users are facing issues with Gmail. Google's app status page shows issues with Gmail, Google Drive, Google Chat, Google Meet, Google Groups, Google Docs, Google Keep, and Google Voice.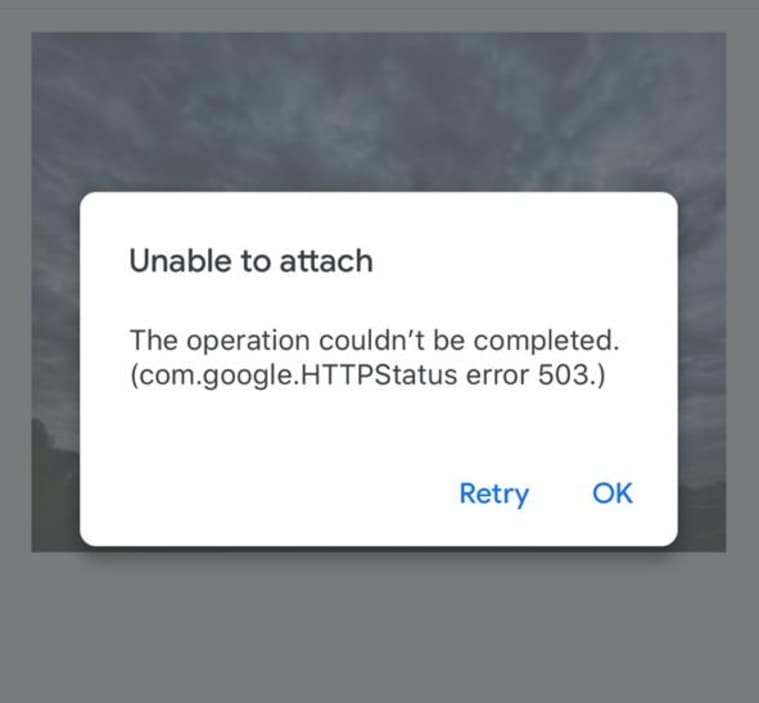 Thousands of people took to the Down Detector website to report issues with Gmail and other Google services. The social media platforms were also flooded with such messages. This is the second time in two months that Gmail suffered such a massive outage.
In July, Google users had a harrowing time in India as Gmail services went down for hours.
"Only can send emails with nothing in them (no text or attachment) – a blank email with a title gets through. I've tried different accounts, different networks, different equipment," posted another Twitter user.
The users also reported problems with loading attachments and links in Gmail. The services have been partially resumed after suffering an outage for over three hours, which has been one of the longest glitches in recent years.
How To Check Whether Your Google Services Are Working
If you face trouble with accessing your Gmail account, the service may be disrupted or down completely, check the current status of Gmail following the below steps.
Go to the G Suite Status Dashboard web page.
Go to the listing for Gmail and look at the Current status column. A green button next to Gmail indicates there are no known issues, an orange button indicates a service disruption, and a red button indicates a service outage.
Go to the current date for Gmail to read comments. If the button is green, you are the only one having a problem and should contact Gmail support for help. If the button is orange or red, Google knows about it, and there's nothing to do until Google resolves the problem. Usually, when the button is red or orange, there's an indication of what is going on or when it might be fixed.